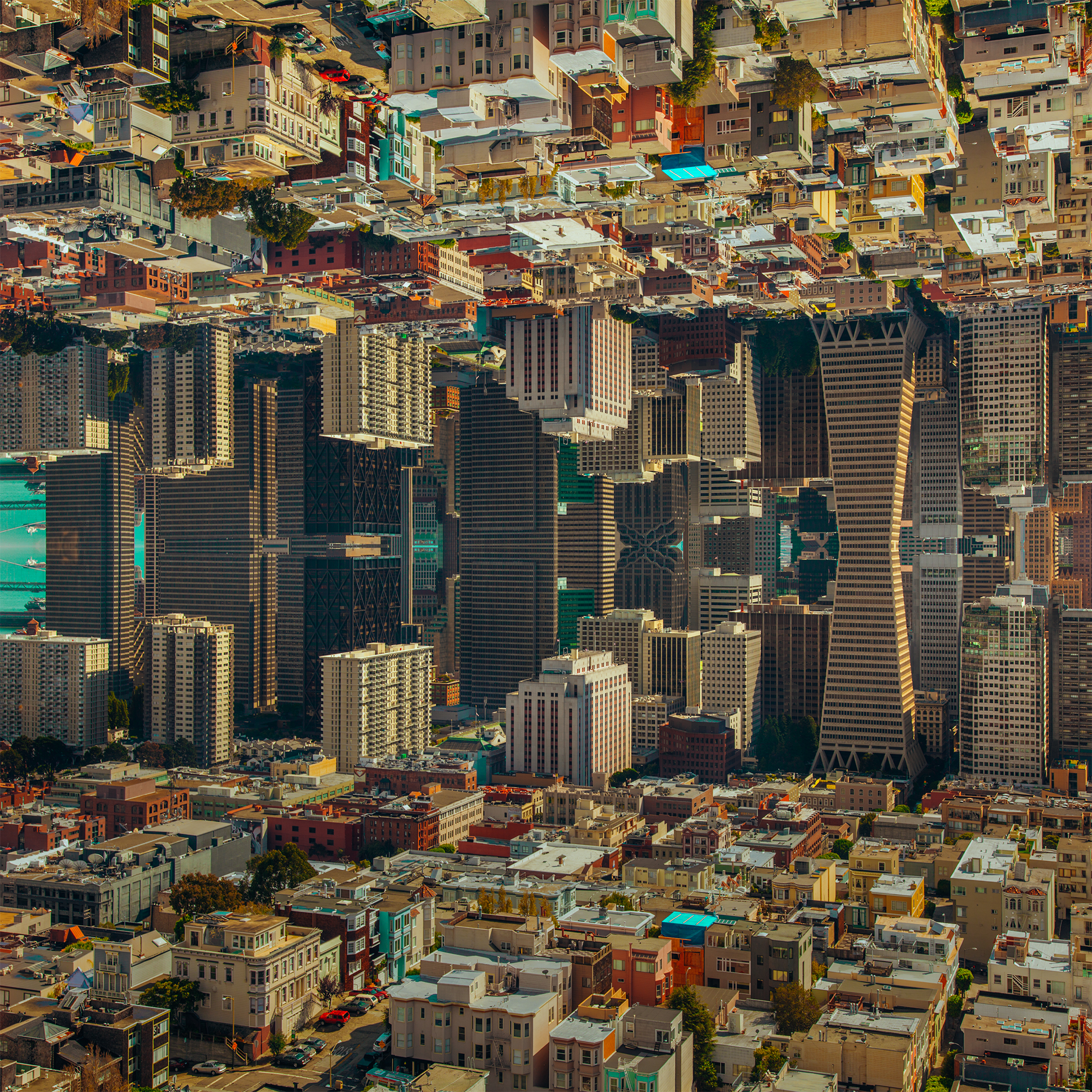 Accession, the kaleidoscopic city series from Ben Thomas presents the worlds largest cities in way that you can lose yourself.
The series was shot with various lens' on a Canon 5d mark iii body. Available light was used for each of the images. Most of the images were shot from high vantage points being either rooftops of buildings or from a doorless helicopter, strapped in! A lot of time is spent fine tuning the perspective of the images as well as creating new geometric patterns at the join point of each image.
The series has been shot in New York, Tokyo, Sydney and Melbourne and will be exhibiting during 2014.
Limited edition prints of the series are available in the store. Just click on the link above.